Collective Leadership as a Path for Sustainable Development


Putting People, Agency and Leadership First
The People First Community is a cross-sectoral and globally diverse group of practitioners, academics, and public and private sector actors with a shared belief in the importance of prioritizing investing in collective leadership development as a path for sustainable development. This Community believes we have not had enough focus on leadership development within the international development field to this point, and that when the international community has focused on it, we have not done so with a goal of developing collective, diverse, locally rooted leadership focused on sustainable development. 
The objective of this Community is twofold. First, the Community intends to be a space for learning, thought partnership, and collaboration among its members. Second, we aim to raise awareness about the importance of growing investment in collective leadership development and influence the international development ecosystem.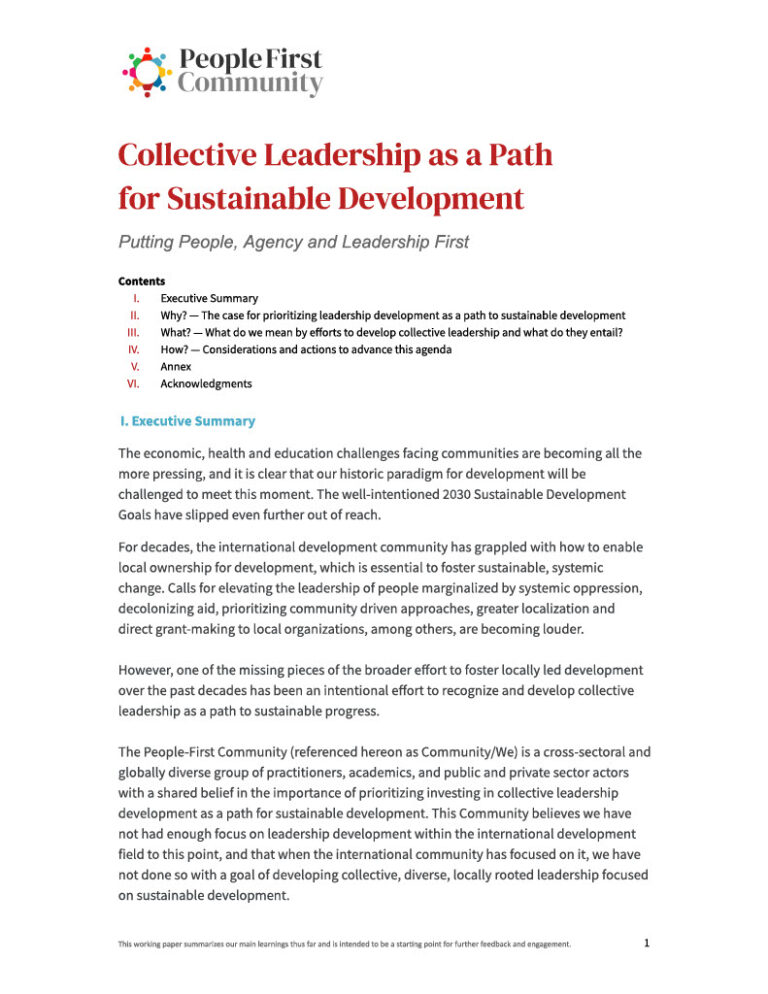 Download our working paper
We are a community of practitioners, academics, and public and private sector actors who believe in the people in developing contexts to drive their own progress, and have seen through our own experiences that investing in them must be our first focus as a development community. We are committed to living into the principles of a "people first" approach to development in our own work and to advocating for the broader transformation of international development towards this approach.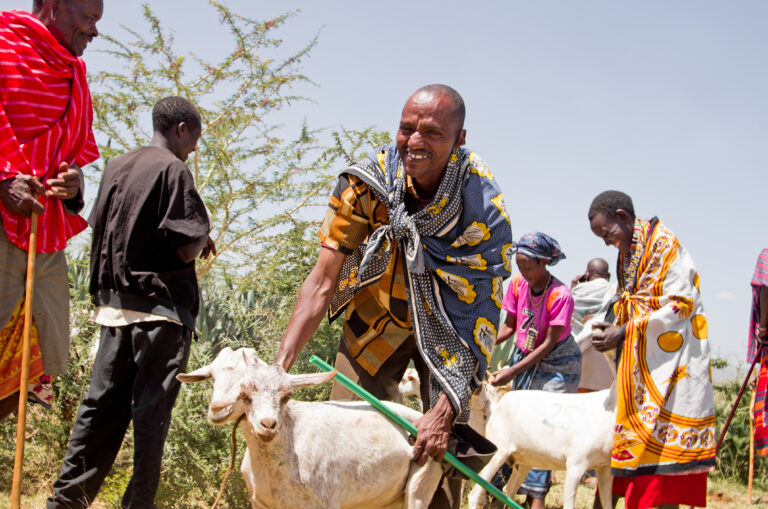 In this talk, Wendy & Khadija shared lessons learned from across the Teach For All network about developing collective leadership.
In this talk, Heather surfaced learnings from Global Health Corps, and shared their experience in mobilizing a diverse community of leaders to build the movement for global health equity.
We invite you to join the conversation! Share your ideas, give feedback on our evolving effort, and contribute to our expanded understanding and adoption of a "people first" approach to development.
For more information, please contact

[email protected]

.